Excellent Remodeling and Electrical
Services for Your Home
A garage or addition can add storage space and value to your home or property. Whether it's adding on to an existing garage, constructing a new building, or making your dream addition we can get it done.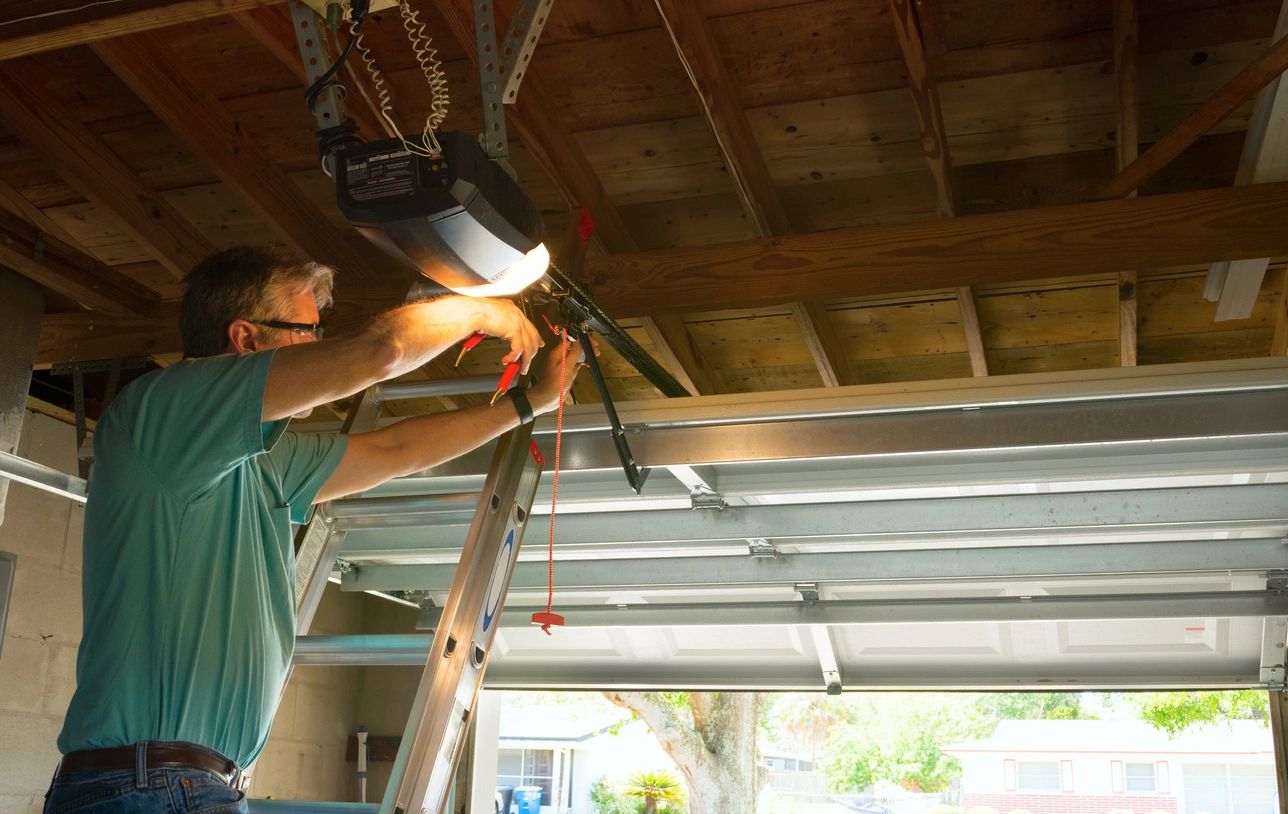 The kitchen is the heart of the home. Remodeling an outdated kitchen can give the entire house a new life. We can do everything from replacing countertops to giving you an entirely new room.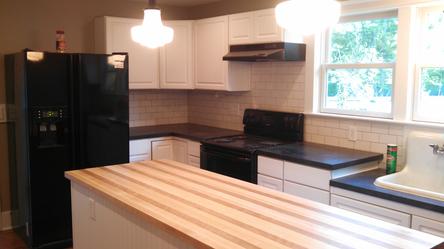 The bathroom is where you start and end your day, shouldn't it be exactly the way you want? Our team is experienced in creating custom bathrooms and tile to fit your and your family's needs.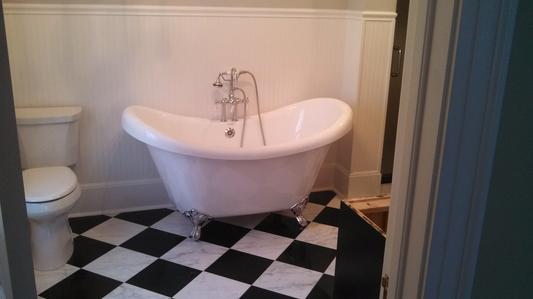 Did you know switching your old windows for newer energy-efficient ones can cut your energy bill by as much as 25 percent? Our team knows how to install and seal them to get the most out of your investment.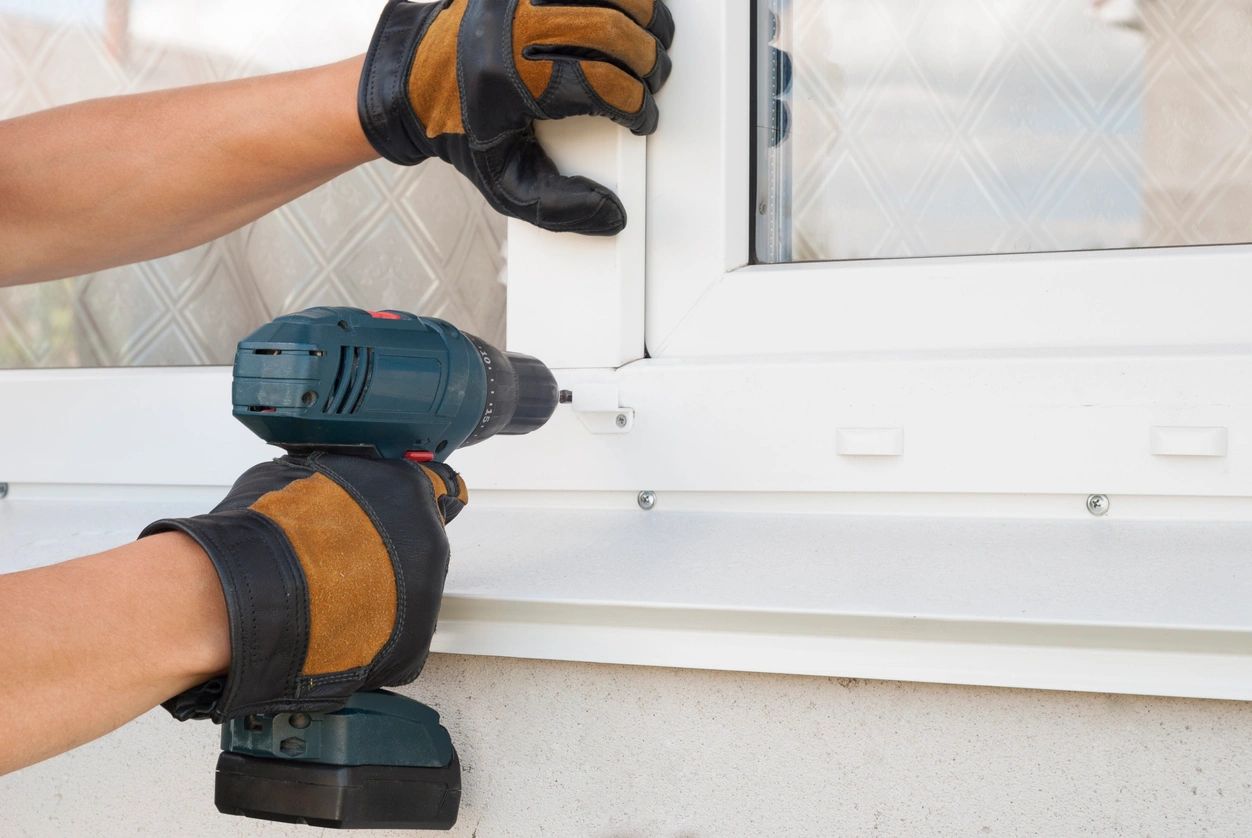 Old doors can be as energy inefficient as old windows. Let us install your new doors quickly and effectively.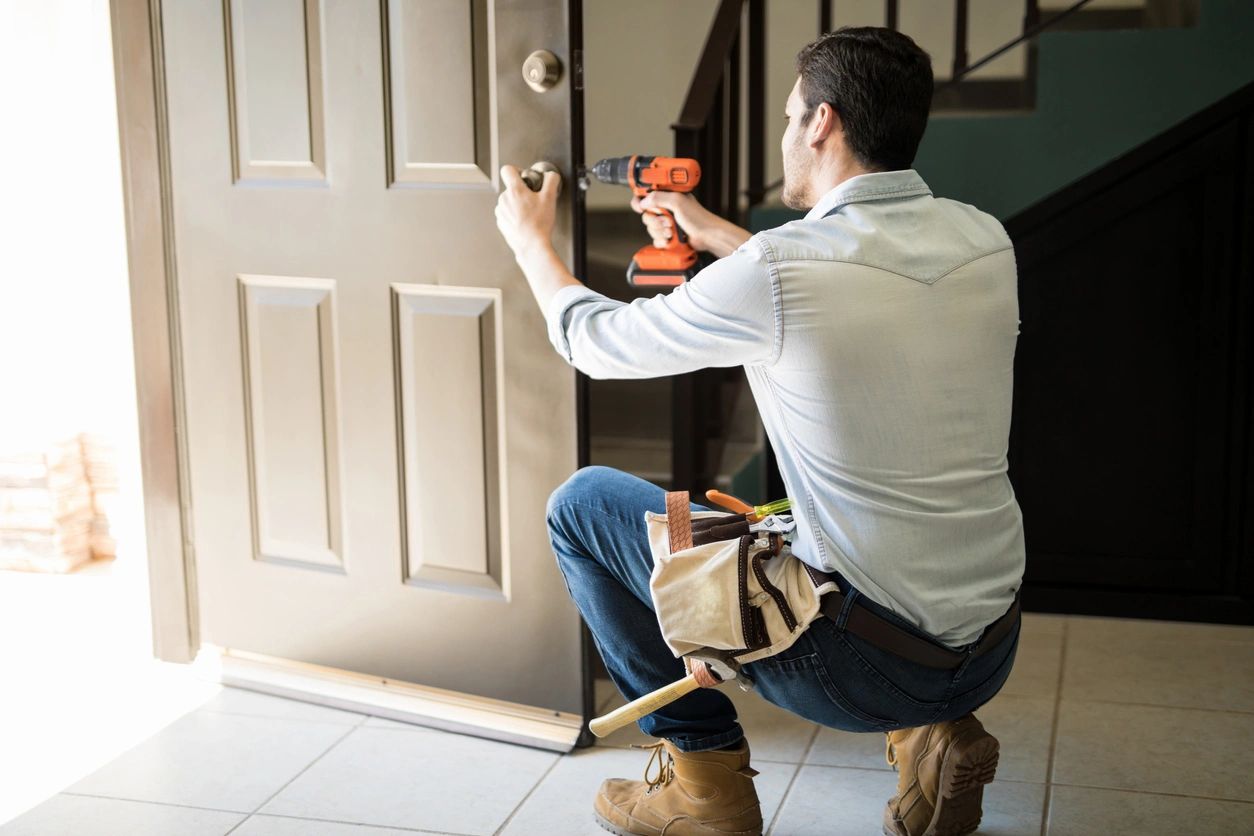 Looking to add more space to your home but don't want to put on an addition? Look no further than under your feet. An old dingy basement can be converted into a beautiful living space. Even basements prone to flooding or mold can be sealed and ventilated correctly by our expert team.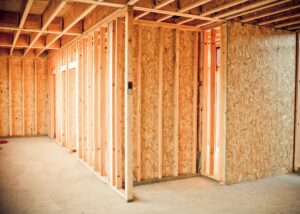 A new deck or patio can be the hi-light of your summer. Decks and patios are perfect for entertaining and grilling all summer long. Our staff of expert craftsmen can custom make your deck or patio to fit your lifestyle and budget.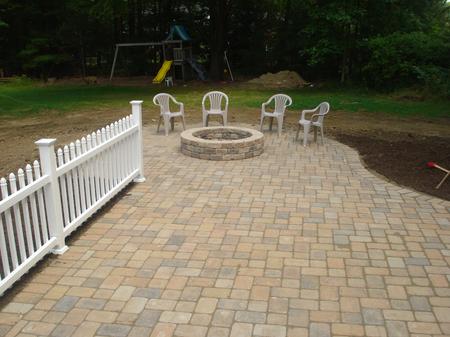 Michael is a licensed electrical contractor.
Michael's Workshop offers complete electrical service, from new construction to rewiring, and service boxes. Our team will help with your commercial, residential, or industrial electrical needs. We can handle any job—big or small—on time and on budget.
Did you know that your electrical service begins on the outside of your home? Many times replacing your electrical breaker panel requires a new meter and wiring on the exterior of your home. We have the experience to determine exactly what is needed and the knowledge to get it done.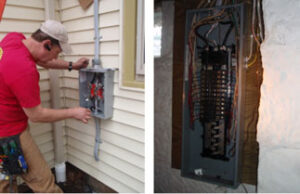 As part of our service, we meet with the customer to discuss their needs. How will the room be used? Do they prefer recessed lights over conventional ceiling-mounted lights? Are ceiling fans desirable? We then custom design a lighting system for the space with the customer's desires in mind.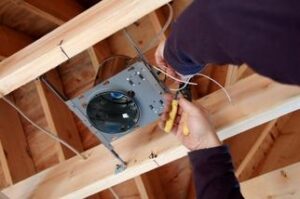 We can handle all your remodeling needs. Whether it is adding a few outlets or a completely new kitchen or addition. Our license and commitment to continuing education means we can pull the correct permits and use the latest techniques to handle your remodeling needs.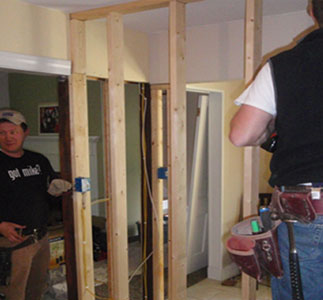 What sort of projects do you have left undone? Caulking? Repairs to woodwork? Painting? We are here to help! Give us your list of unfinished projects and we'll get them done.... without you having to ask twice!
Michael's Workshop employs a team of highly skilled professionals, ready to handle all your home repair and improvement needs, no matter how small. All technicians are company insured and have years of experience. Our service team is licensed, bonded, and committed to make customer service a top priority. We live up to our slogan, "We have the power to make things better."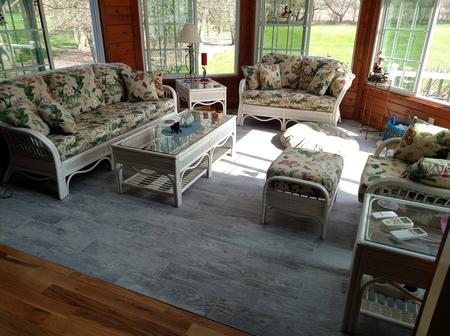 We can install tile backsplashes to instantly update your kitchen, a full tile shower to give your bathroom a new look and tile any floor. We also specialize in heated tile floors, perfect for chilly bathrooms and sunrooms.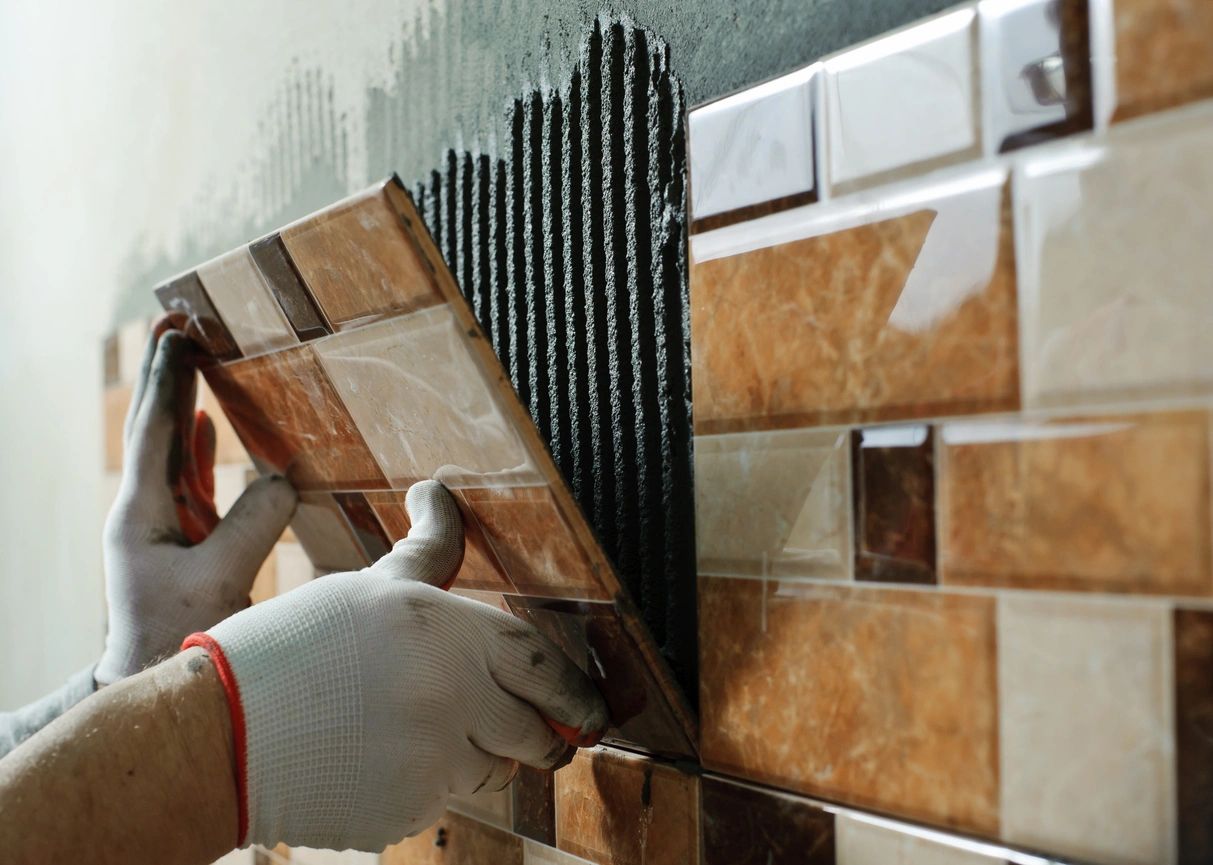 Custom Cabinetry can be the hi-light of any home. Our staff will measure your space, discuss the cabinetry options with you, and create a custom plan for your space.
Once a solution is chosen, we will provide a detailed dimensional drawing and a proposal for the cabinetry. We specialize in mudroom organizers, cubbies, entertainment centers, and built-in shelving.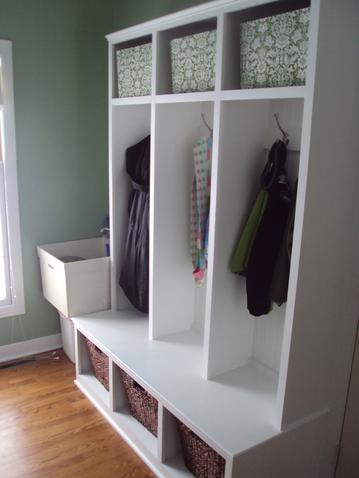 We can remove your old tile, carpet, linoleum, or wood floor and install a new wood floor.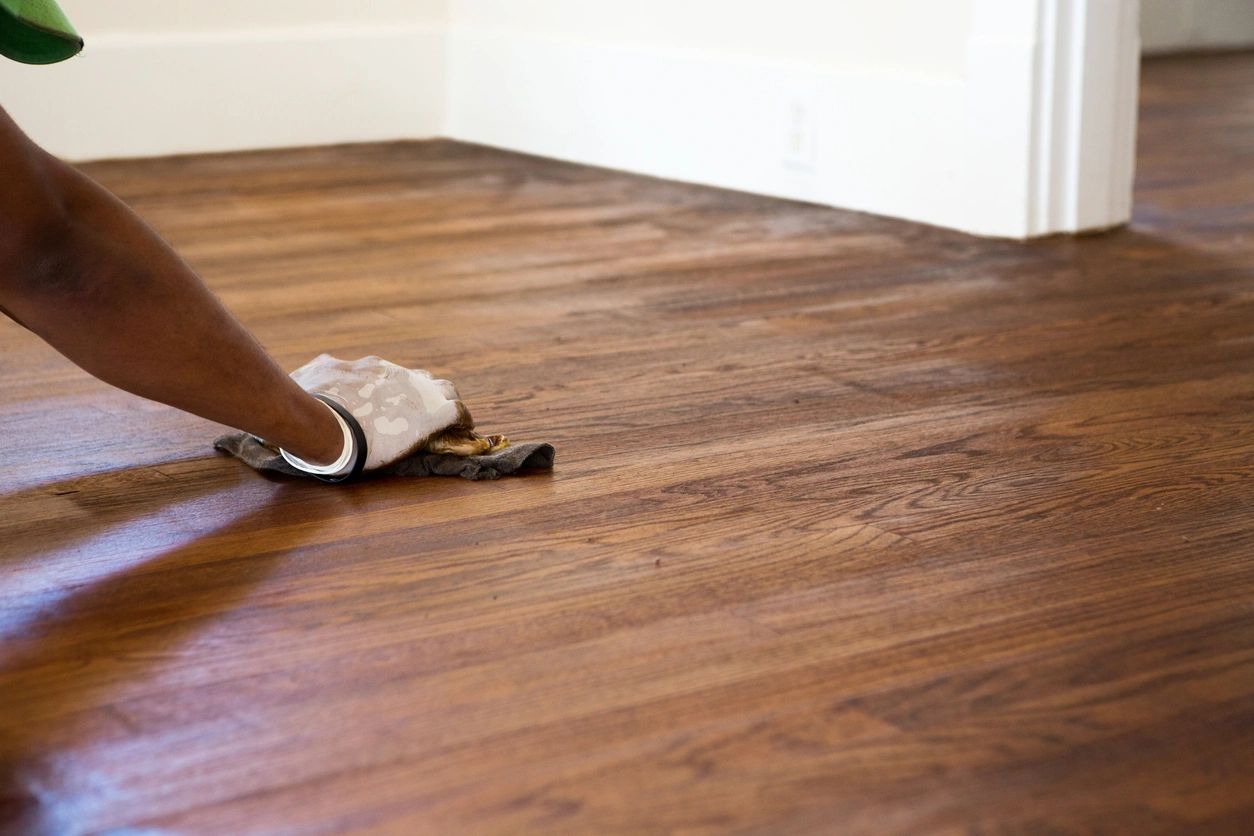 No repair is too small. Water damaged drywall, drywall holes, uneven old patches: we repair them all!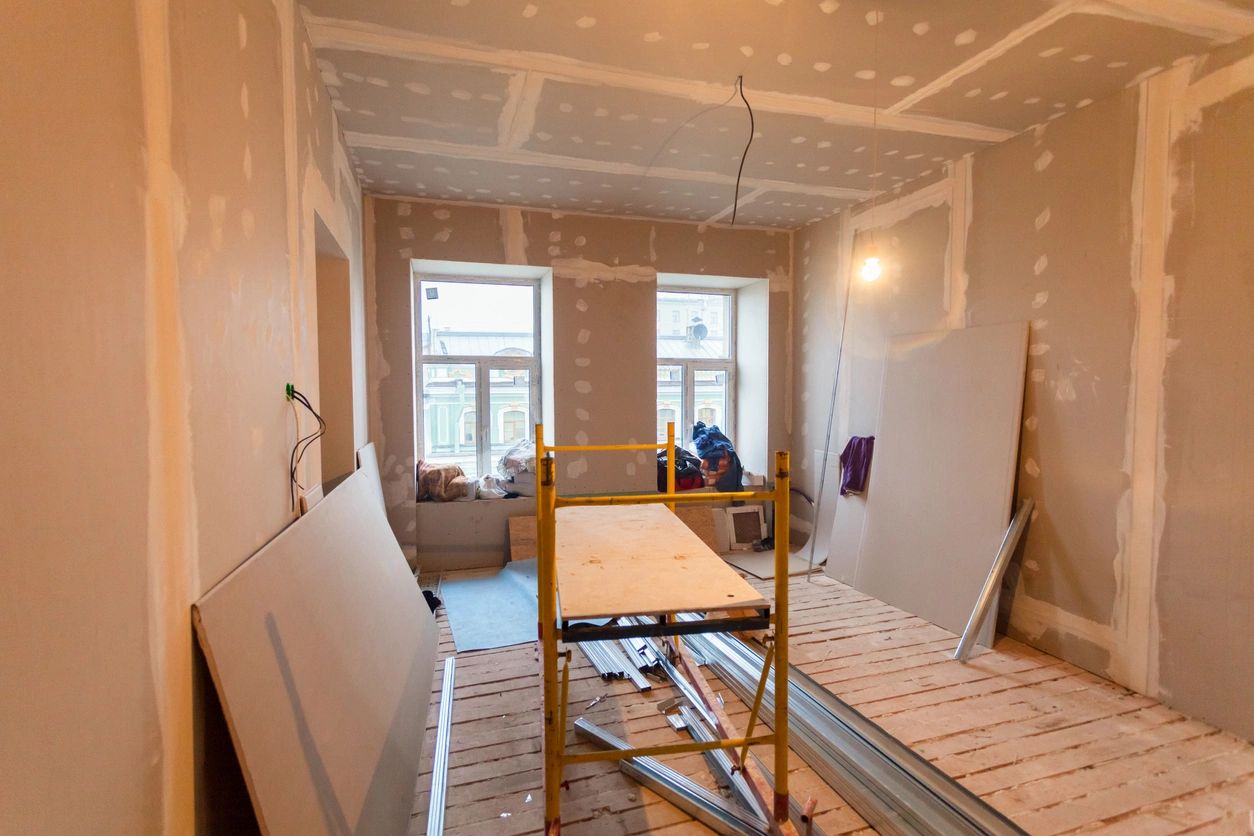 Interior and exterior. Staining of your deck or repainting your whole house. Give us a call!